I'm trying first time to use the "C Block" feature with a very simple (or stupid
) example.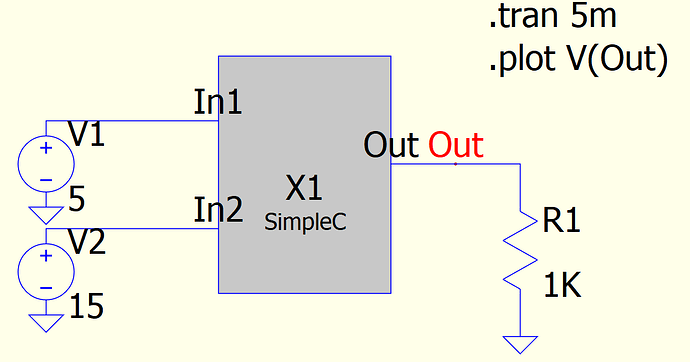 The only line I added to the template is: Out = In1 + In2;
The simulation always reports HALF the sum of In1 and In2, so in this case 10 V instead of 20 V.
Why? Where I'm wrong?
Thanks and regards!
Francesco
Unfortunately I cannot upload the schematic file and the C code as attachments