Hello, the circuit shown is a simple 3 bit counter. I created q0, q1, and q2 in order to display the single bits of the three bit 'reg [2:0] intern' (see verilog interface).
'v' had been set to an output type three bit bus when creating the symbol (DLL).



So in the waveform viewer the signal connected to the pin v becomes a staircase.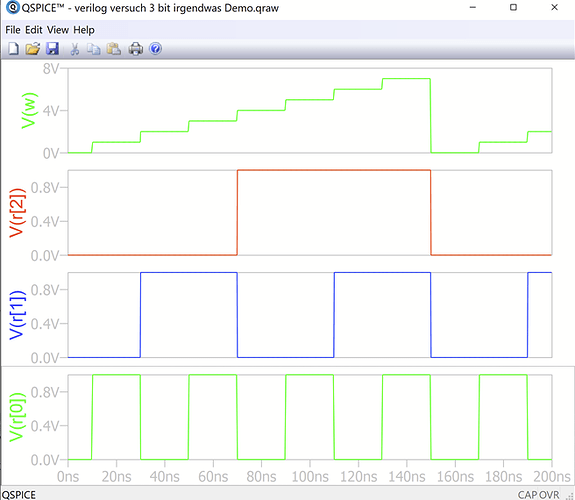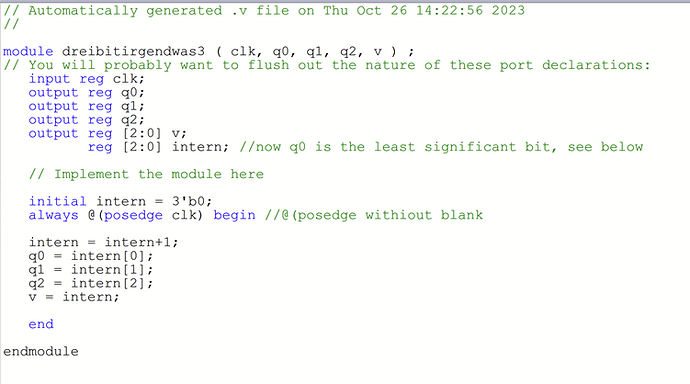 Would there be a smarter way to transport the single bits of 'reg [2:0] intern' to the top level QSPICE schematic, so they can be processed individually or displayed in the waveform viewer?