I am following the directions in this tutorial:
As you can see it clearly says how to connect 1 anchor and 1 tag, with a logic level converter.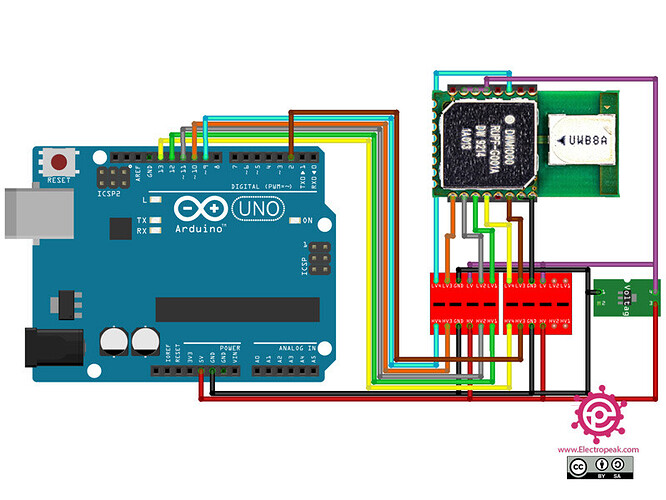 My problem is that I don't know how to make it 3 anchors and 1 tag.
In the forums they say that I should repeat pins 13, 12, 11, 9. But, I don't know if the connections I made are correct, do you help me?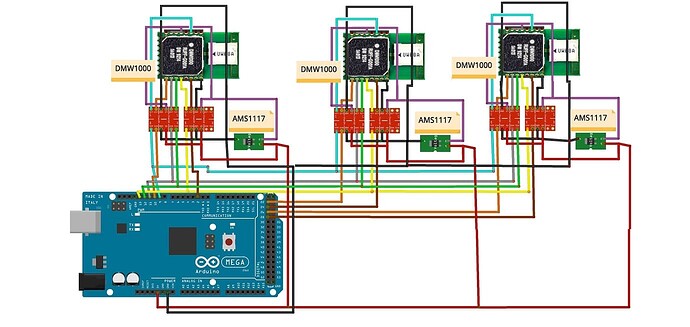 Basically what I did in this last image was share the pins and use pins 10 and 2 on one anchor, 23, 24 on another, and 26, 28 on the other.