I am studing the ranging of UWB using SS-TWR(tag calculate the distance after sending poll message and receiving the response ). Now the communication(data can be received and transmitted ) is normal, but the Treply is greater than Tround when the calculate the distance.
I debug the time of UWB, rag can receive the right timestamp as the follow: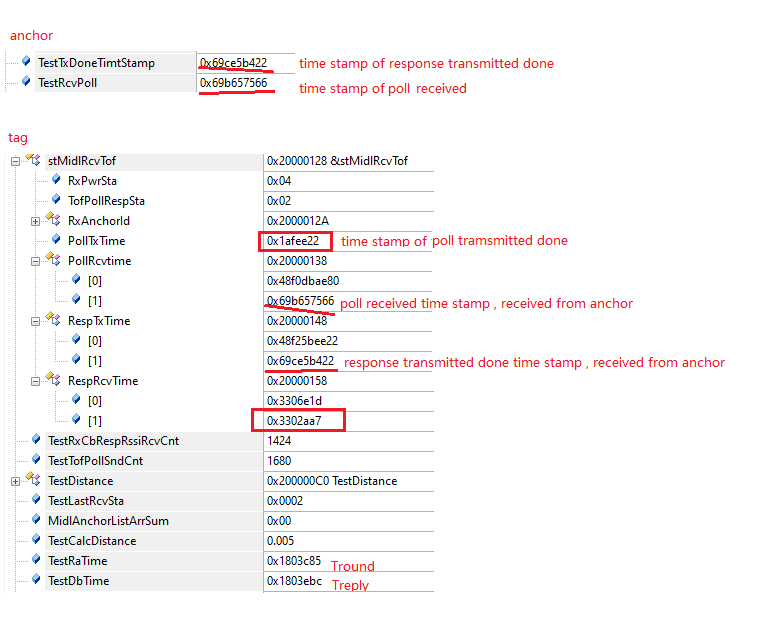 So, i don't know why is the Treply greater than Tround?
Please help me .
Thanks everyone!!!