Good day,
I'm a university student currently developing a real time interactive course using DWM1001C chips for spatial tracking in an outdoor setting. We plan on having our event spaced out on several hundred meters placing custom PCBs with DWM1001C chips as anchors and about 30 to 40 tags in hand held objects. As this course is separated in two distinct zones, we will need at least two gateways to handle the tags in their respected zones.
Preliminary testing has shown that our setup does work with a few issues… Here are some details:
The course was conducted in on a downtown alley spanning around 100' x 35'
1x Gateway - Placed in the center of the course and connected via Ethernet
4x Anchors (DWM1001-DEV) - Placed on corners of the course
1x Anchor (DWM1001-DEV) - Placed in center of the course near gateway
3x Active Tags (DWM1001-DEV) - Inside lantern shape hand-held device (made in majority of 1/2" wood)
2x Ubiquity Antennas - Placed on longest side aimed towards center
(I have attached a schematic of how the course was setup)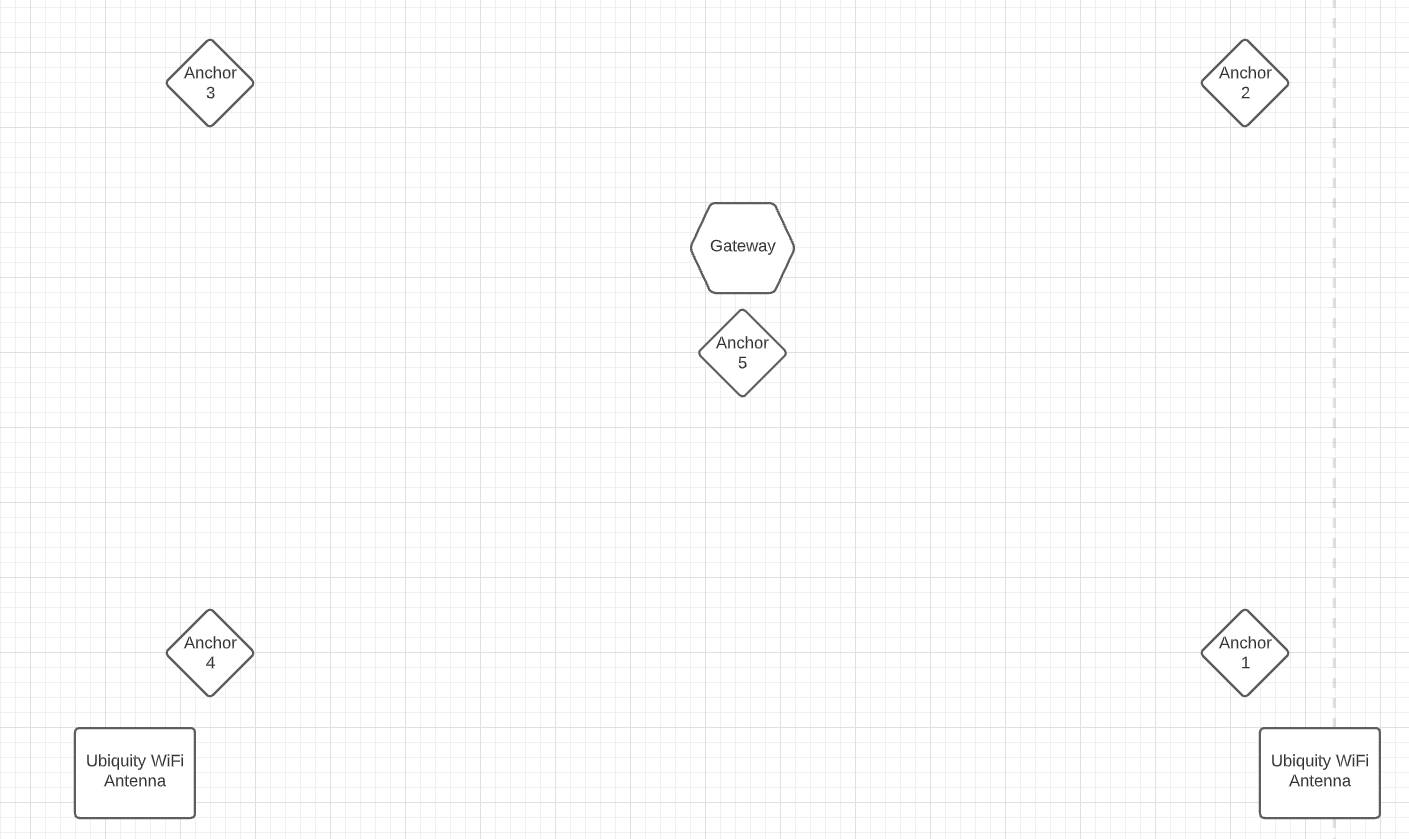 During the test we had a the following issue:
Near Anchors 3 & 4, the tracking was really unstable and drifting sporadically by 1 - 1.5 meters
I have read through the documentation but can't seem to find clear answers to the following questions:
Does the fact that our course was in a downtown setting with a lot of wireless traffic causing interference?
Does the orientation of the Gateway have an impact on reception?
Does the Gateway have a maximum range?
If we were to scale up our project (in a park semi-isolated from wireless interference), would we have to deploy more than two gateways to have a good range of connection?
Are the anchors interconnected in a mesh network or do they need to have individual line of site with the Gateway?
Thank you all for your time and your help,
Nik