Heya,
I have been working with your MDEK1001 development kit as part of a project employing your tracking system at my university. However, when attempting to communicate with the kit via UART, I am always faced with an unreliable initialization process that involves spamming of the enter key. The issue is that I have so far failed to discover the correct pattern (if any) of enter commands to reliably initialize the system automatically. This is possible manually using an arbitrary number of opens + closures of a terminal program. I have used both Tera Term and Putty to attempt this manual initialization but continue to fail in finding a consistent solution.
Here is what I try in (Python) code, which employs the Serial library:
while tryInit:
ser.write(b'\n')
countTries += 1
dataBuf = []
while ser.inWaiting():
    data = ser.read()
    dataBuf.append(data.decode())

returnStr = ''.join(dataBuf)
print(returnStr)

if "dwm>" in returnStr:
    tryInit = False
    
    # Send command 'lep' and return key to start the data collection
    ser.write(b"lep")
    ser.write(b"\n")

However, I am faced with the issue of failed initialization. The only way I can get this code to not constantly loop at the @ sign is to manually attempt initialization through the terminal, which in itself is not a reliable solution due to the uncertainty in the number of enter clicks involved.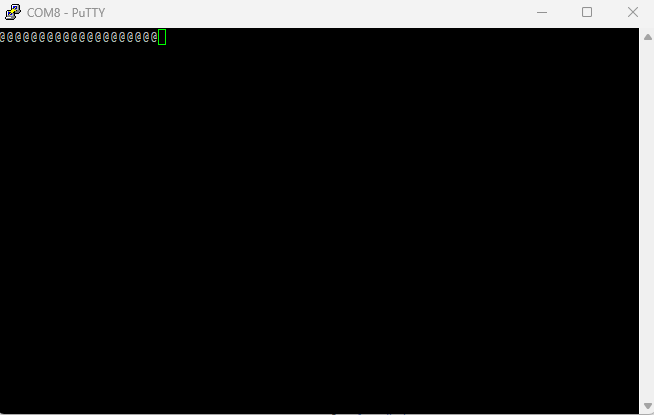 I hope you can help me with this issue!
Ahnaf