When I try to debug, problem occurred.
'Launching anchor_F429_UWB_standalone.elf' has encountered a problem. Error with command:gdb --version.Cannot run program "gdb": Launching failed
and then,I tried to setup the Debug configurations like this, but can not see anything in Target information.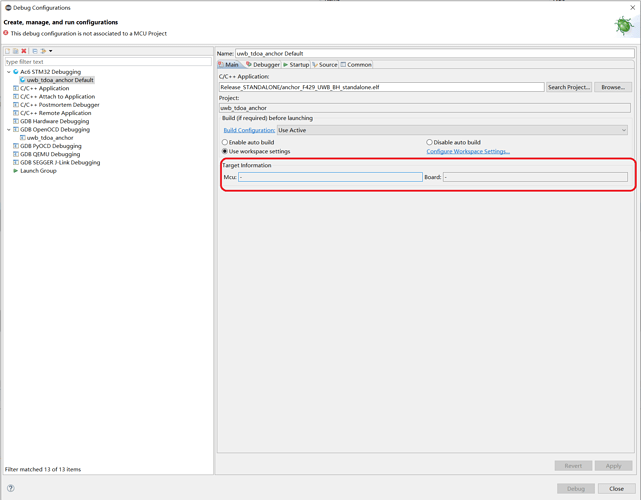 Could anyone help me to figure out how to setup the eclipse debug environment? Thanks a lot.