Hi all,
I used 3 anchors and 1 Tag based on DWM1001c module. for now, I have the range from the tag to each anchor and the know positions of the three anchors in a backend server with flask.
I would like to compute the estimated value of the tag. I found this in Wikipedia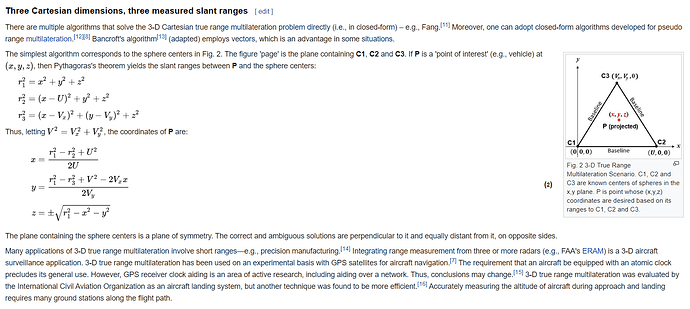 I would like to know if it'is working well ? Does anymone test it before ?
what is the difference between this method and least square method ?