Hi guys,
I am simulating a design using a transformer. I have tried the mutual coupling parameter K and also the transformer model X.
When testing them on a simple sinewave input they both behave the same way, but when I instert them into my circuit they significantly alter the behaviour of signals.
Here is a screenshot with the K parameter: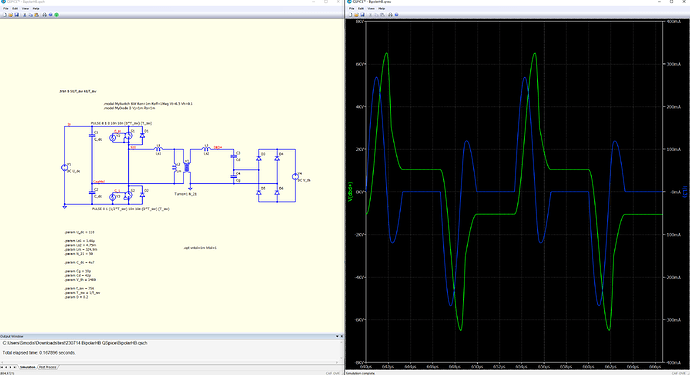 And here is a screenshot with the X model:
(in the following post since I cant post two screenshots…)
Any suggestions on what is causing the difference?
Thanks!
Samo