I made a calculation of the arrester to get the breakdown voltage as a function of the rate of voltage rise on it.
Then I, using MEAS procedures, got the results, but I could not get a graphical dependence of the breakdown voltage on the rate of voltage rise.
Unfortunately, I did not find the function ddt and I had to get its value with an additional circuit.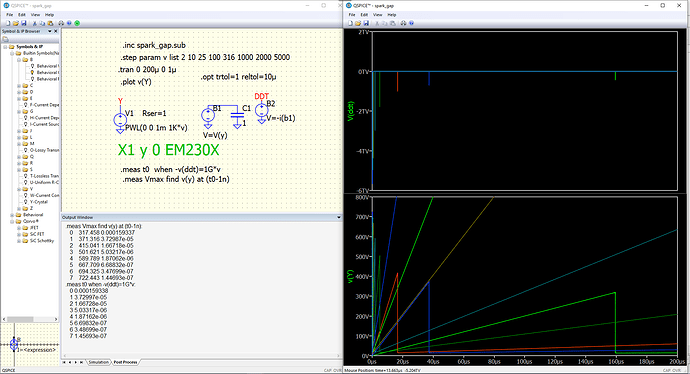 Alexander.