Hi,
We have a strange PDOA measurement on a custom made board. On the board two DW1000 are mounted, and supplied with the same 38.4 MHz crystal, also the synchronization works. The two antenna's are mounted 22mm and the antenna used is AH086M555003. We are using BAND 2.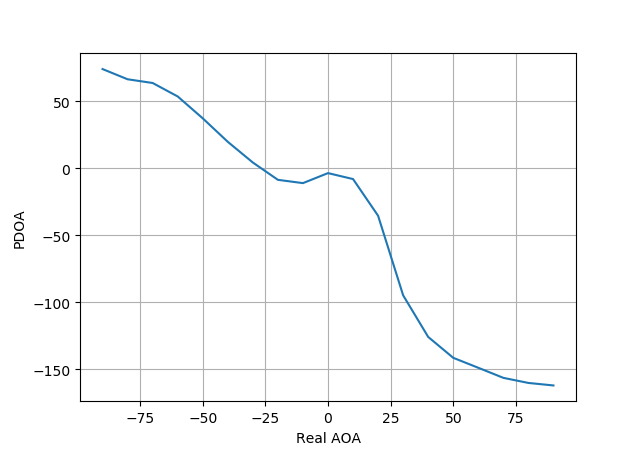 In the plot above, you can see the real AOA vs the measured PDOA, what strange is on this graph is the part around 0° real AOA. I expected the curve to be monotonically dropping. For a particular PDOA there are multiple AOA solutions?
Any idea what is happening here?
Robin