Hi,
I'm using EVK1000 and disconnected the onboard arm and connected it to my own controller. Currently, im using the Asymmetric TWR Formula as shown below.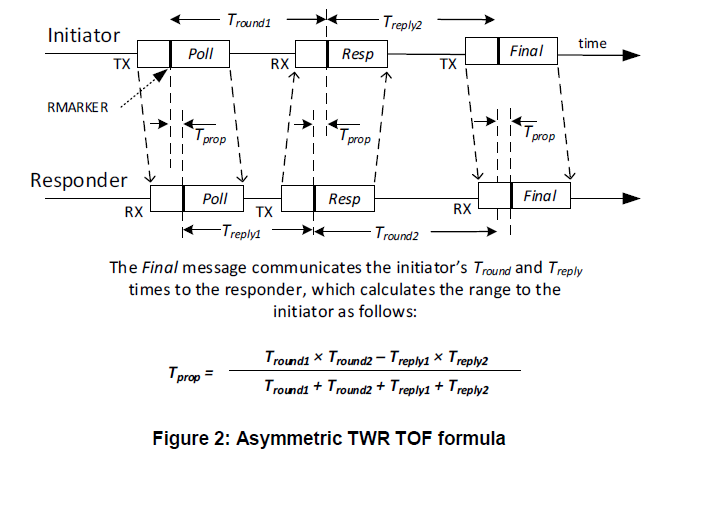 But it has large deviation like the values are incrementing up to 100cm for an 8m ranging. So I'm suspecting that there is some clock/frequency drift between the two device. Hence, I'm trying new approach on the SDS TWR Formula as shown below.

Do anyone have sample codes on the similar approach? Is it possible for me to refer to it?
Thank you so much!
-Kevin