Hello Decawave,
Can you please comment on the following issue:
The latest DW1000 user manual version 2.18 shows the RF_TXCTRL configuration value 0x001E3FE3 for channel 5. this sets the two least significant bits which are actually supposed to have no function.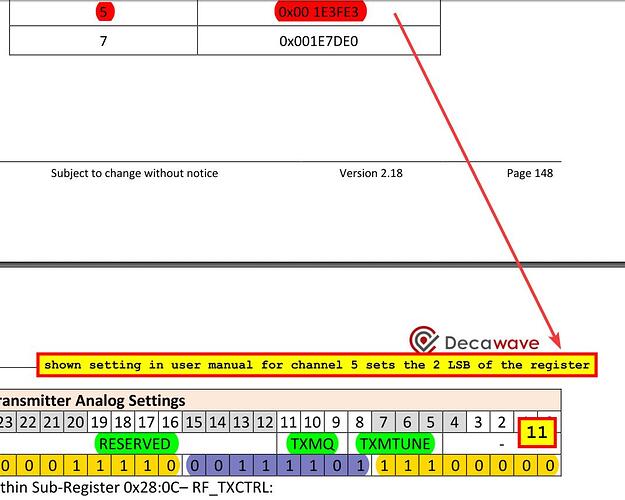 However, your official GitHub repository shows the following RF_TXCTRL configuration value 0X001E3FE0 for channel 5.

My simple question is: Which value is the correct value ?
Best regards