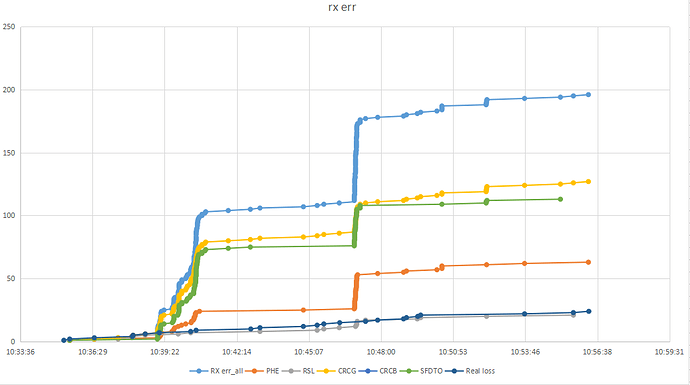 Hi,ereryone.
I am currently using DW1000 for design, but during testing, I found that when dw1000 communicates with dw1000, packet loss will occur, and the probability of packet loss will be relatively large, about 0.5%.The log of 5000 sending and receiving packets is shown as:
PHE err: 63
RSL err: 21
CRCG err: 127
SFDTO err: 113
The actual number of lost packets is 24,This is like packet loss caused by RSL err.
Due to the need to increase the number of labels, this will have a serious impact.
The configuration used is:preamble 128,PAC 8 ,Data rate 6.8M,channel 2
May anyone help me ?