Hi,
I collected some measurements in LOS at different distances (e.g 2m, 5m, 10m…). I recorded also the RC Phase accessing its specific register location (RX_TTCKO – Receiver Time Tracking Offset, see attached screenshot):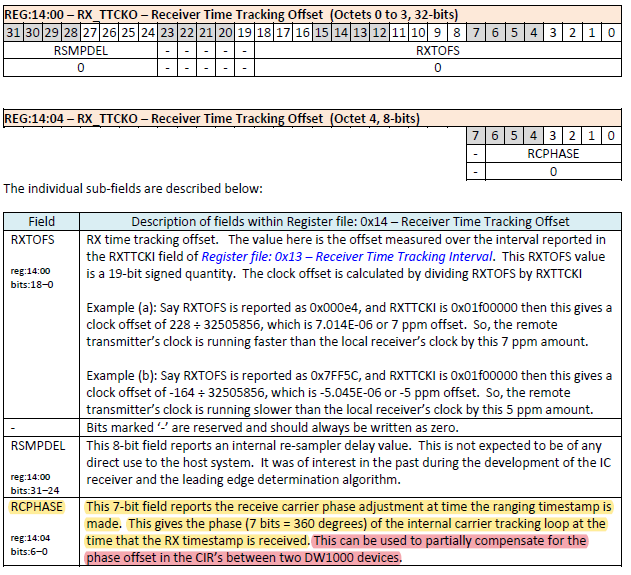 For every measurement setup (e.g. 2m, 5m, 10m) I collected around 400 samples and, for each setup, I noticed that the RC PHASE is between 0 and 127.
Now I have 2 questions:
The DW1000 user manual, page 100, reports that the phase is stored in a 7 bits register and 127 (decimal representation) exactly correspond to 1111111 (binary, 7bits). Does it mean that the minimum rc phase value is equal to 360[°]/127 = 2.8346 [°]?
This idea comes from the fact that in the highlighted area of the screenshot reported above, it's reported that 7bits = 360 degrees.

What about the physical meaning of the RC Phase? Should it be constant if we take measurements with the 2 boards that do not move over time? If not, can you gently explain why?
Thank you,
mataruzz