Hello everyone!
I'm PhD student at MPEI and currently researching sources of error in UWB signals.
And recently I found interesting and mysterious note in Deca's (Qorvo's) documentation about non-linear Range-bias systematic error, dependent from received power level.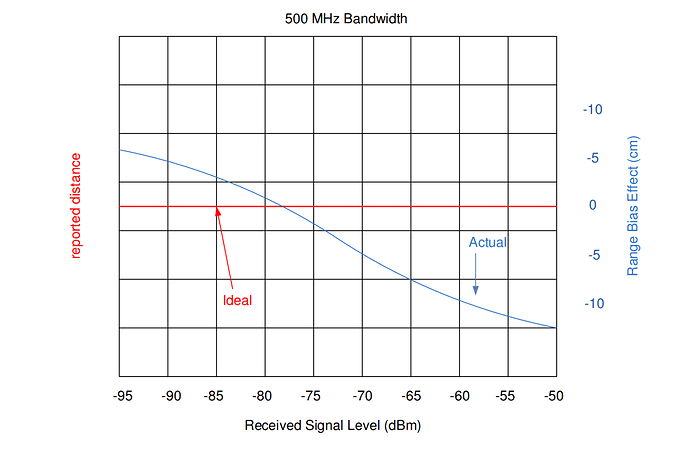 After some time spent for research I found no detailed information, where it comes from. So I tried to investigate it further and made a hypothesis, that this is cause of different threshold-crossing time.
I modeled this in MATLAB and my result doesn't seem to be like a doc's picture.
Can someone please provide more information about this source of systematic error?
Is direction of thought right or I'm totally mistaken?
Here is GitHub repo with detailed description of hypothesis and code.
You are welcome to use it in any ways.