Hi,
reading the document "APS016 Moving from TREK1000 to a product" I came across the table on page 8: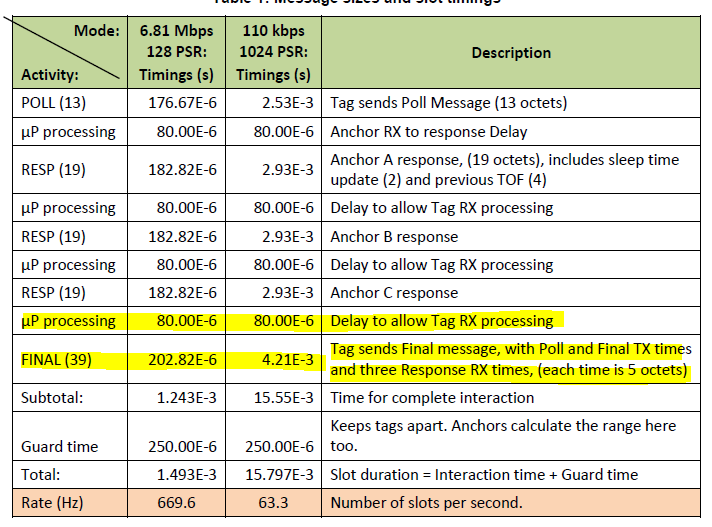 Between receiving the last anchor response and sending the FINAL message, the tag apparently needs just 80us + 202.82us (for the 6.81Mbps mode) to receive the POLL message interrupt, read the rx buffer, make some calculations, schedule the delayed transmission of the FINAL message, write the tx buffer and finally send the FINAL message. How is that possible in under 300us? I do not understand how one can schedule a delayed transmission that apparently is only a few microseconds in the future?
In "APS013" the following is stated:
The absolute minimum response time that can be achieved would be around 200 μs, this is microprocessor dependent, it depends how quickly the microprocessor can see the completion of reception and start the transmission.