Hello,
I have a query regarding DWM1001 Software API - (5.4.1.1)Get Current UWBMAC backhaul status (0x3A, 0x00).
As per the DWM1001 software API documentation section 5.4.1.1 (I have also attached the screenshot)
In the parameter description on output, there is the description for only 12 bytes.
But in example shown, the response is of length 0x13 (19 bytes).
I have a query that what these extra 7 bytes indicate in the response.
Kindly suggest.
Thanks & R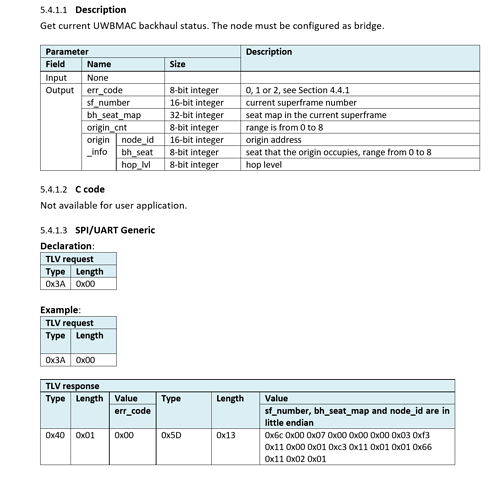 egards
Asmita