I installed QSpice for the first time on my work computer about 3 days ago. Works!!! Thank you.

Today when I entered the program it says: Update available.
I downloaded and began to update.
The update failed with an error message.

When I entered QSpice again, items such as models and the demo examples where no longer there.
I uninstalled QSpice.
I executed the QSpice installer.- It proceeded the install process then failed. with the error:
"Could not install the file C:\Program Files \QSpice\SetupHandlerDLLs.exe"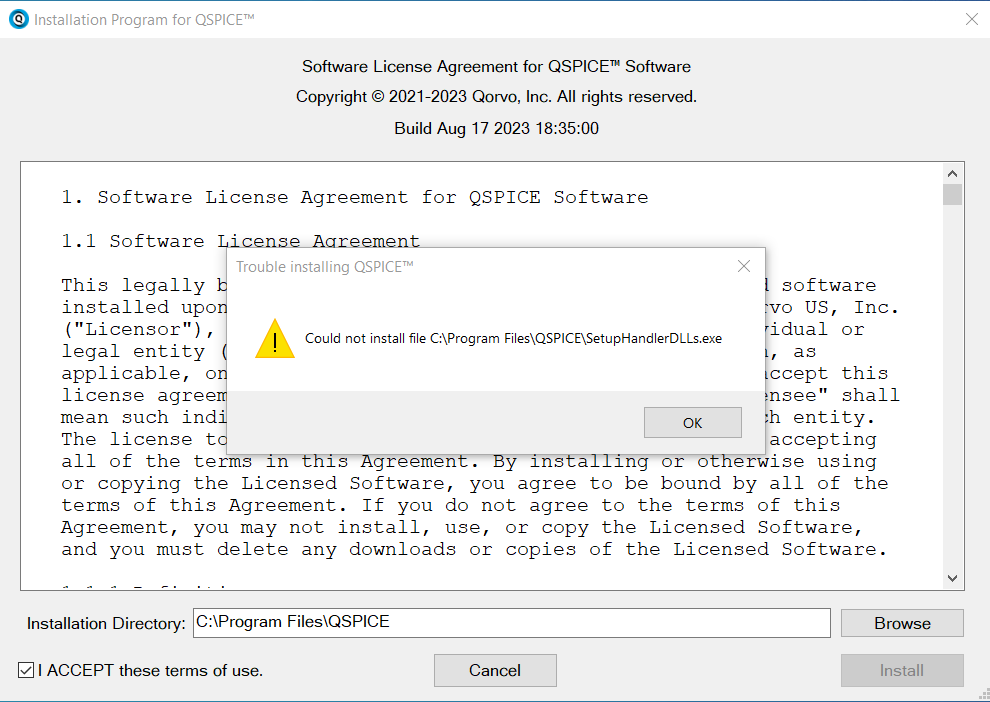 The installation aborted. Now I can't get QSpice back on my computer. Apparently there was an update build made on Aug 17.
Is there a way to get back to an earlier version that would load and work?
Len