Hello,
I followed the Quick Start Guide provided in the download here: https://www.qorvo.com/products/p/DWM3000EVB#evaluation-tools
and I can't make the demo work.
Nothing happens on the screen of the iPhone and when I try to view the logs with J-Link RTT Viewer, nothing appears either (see below).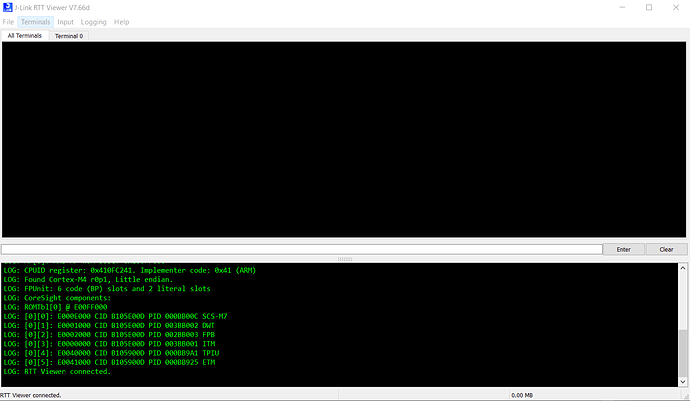 The 4 LEDs at the bottom of the nRF board blink regularly (every minute), but I don't know what that means either… and the LED1 of the EVB is on.
Is there something that I am missing?
Thanks in advance.