Hi friends,
I want to get the distance between two DMW1001-DEV.
For that:
I have 2 DMW1001-DEV connected to 2 raspberry pi 3.
I have connected all pins from dmw to RP3 :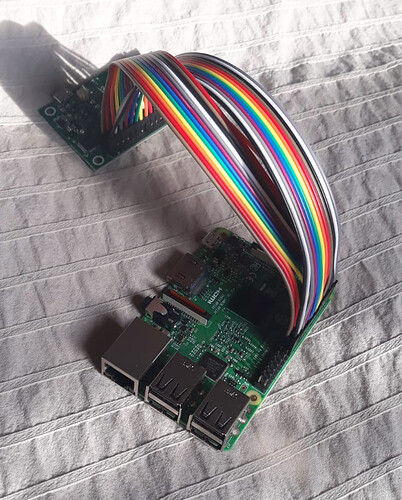 We have installed bcm2835-1.58.
I have enabled SPI and compiled the example of tag_cfg and ancho_cfg from the tutorial, but no location apears (always [0,0,0,0]).
Also, we follow other code in Python (for DMW1001) to check other options
https://thingtype.com/blog/using-a-dwm1000-module-with-a-raspberry-pi-and-python/
But both examples without sucess.
Please, could you give us some feedback to run a simple connection between anchor and tag.
Many thanks in advance
Javi