Love QSpice. I've used its' predecessor for many years.
I love the new ability to do multi-dimensional stepping. It's great for "what if" analysis.
I love that I can plot measurement (.meas) results relative to the step being run.
I love that I can select the measurement on the plot and see which of the steps have this result. See pic below.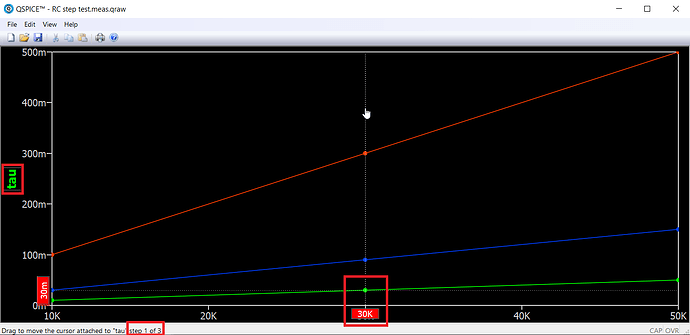 Feature request: I only get the step count of the second parameter to be stepped (second dimension) in the lower status bar. (The first dimension of the step is the first parameter that gets stepped.)
I would like if you can place the "param1=xxx" / "param2=yyy" in the status bar as well.
I realize this information is available in the "Simulation" window.
It would be 'nice' (quicker) not to have to go back and reference another window or file.
Len