Hello everyone,
I recently purchased a few DWM1001-Dev modules, and also a Raspberry Pi 3B, and trying to follow the documentation to build a gateway. I'm not very experienced at soldering - actually pretty much a novice. I bought a soldering iron kit and watched lots of tutorials on YouTube.
I tried to solder the 2x13 header pins onto one of the DWM1001 development boards but found it very tricky because the long pins seemed to get in the way. I pretty much made a mess of the whole thing. I checked the board afterwards to make sure it was still okay (checked that it worked as an anchor), and it was, so it's not been damaged.
In order to try to salvage it I cut the long pins off. Please see the following picture. If you look really closely at the picture (it's high resolution so you can zoom in super close) it seems that very few proper connections have been made.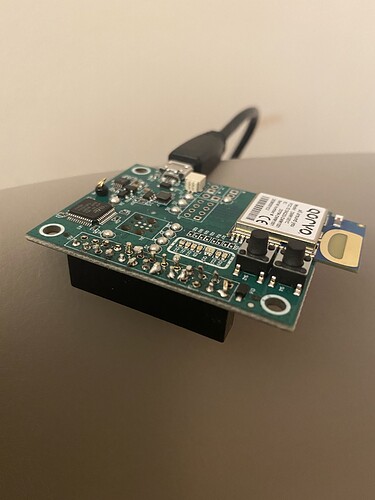 I have three questions please:
What would be the best way forward? Can I just apply some flux and reheat the solder already there? I just want the connections to look smooth before I try to plug it onto the Raspberry Pi. I've subsequently ordered a flux pen and some de-soldering braid/wick, as some of the tutorials suggest this might help.

What type of soldering iron tip would be best suited for the job? Conical, chisel, bent conical? And what size?

Why do the header pins have to be with long pins and not normal length pins? I'm not going to be plugging anything on top, so why does it need to be stackable? I think it might make the soldering easier if the pins weren't so long.
Thank you.
Much appreciated for your help.
Sunny