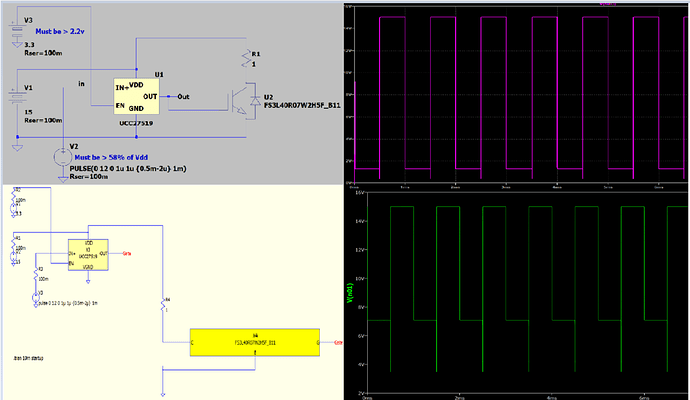 Hello,
So, I am using a 3rd party IGBT model in a larger circuit. And I wanted to switch to QSpice for the increase in speed and to put in some digital logic using C.
I have run into a seemingly basic issue.
I reproduced the exact same test circuit, on LTSpice and QSpice.
I followed the directions to import a subckt file ( copied the text, pasted in the Qspice editor, and selected include entire file ).
The voltage at the collector node of the IGBT, is expected to go from the high rail voltage to the almost 0 (whatever drop the IGBT would have across it).
While the waveform in LTSpice is like that, the waveform in QSpice, goes from the high rail to around 7V.
I don't know why this issue is happening, but could someone please help me out?
Since it is the same circuit, I had hoped the waveform would also match.