Hi.
I'm implementing a complex resonance circuit, that is tune for 3MHz. The ac is rectified into the resistive load. I want to work with an ideal diode model for simplification. I used a suggested ideal model from the forum. The issue is during normal operation I get a random spike of current in one of the diodes (each time is a different diode) which exceeds 1MA. This does not occur when using a real diode model.
Here is the circuit: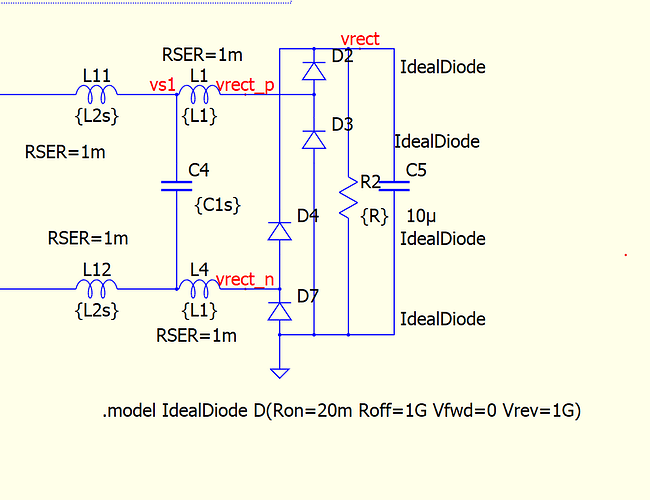 and here are the waveforms: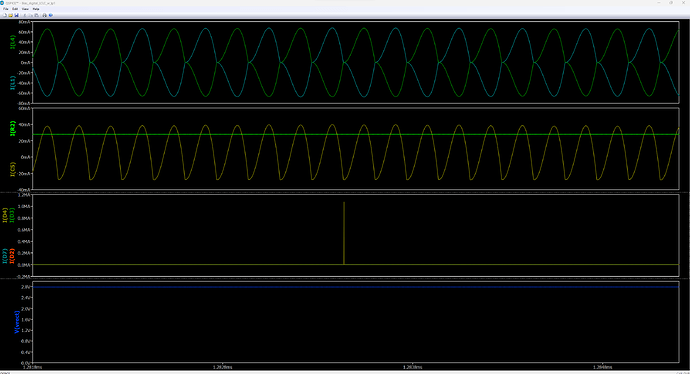 The spike appears ID4. You can observe the other current waveforms, and see not spike in them.
I tried adding capacitance to the diode model, and tried different RON and Vfwd combination- but it still occurred.
Am is missing something in the model? Thank you