I am trying to create a subcircuit for a library based on a Ø-Device and C++ code.
So far I have done this declaration for the sub circuit :
.subckt deadtimeC IN OUT
Ø1 «IN´b» «OUT´b» «» deatimegeneratorC float TDELAY_RE float TDELAY_FE VHIGH REF
.ends deadtimeC
But when I paste it on the symbol editor the attributes are not well defined :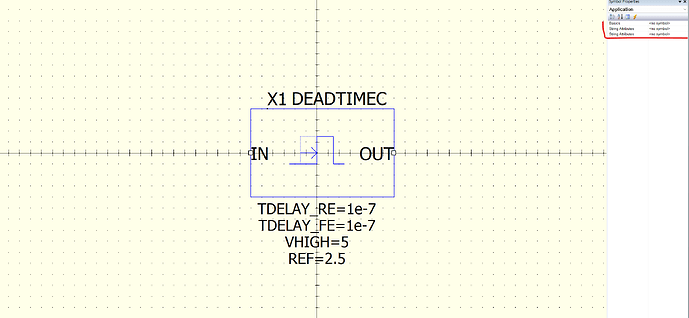 Therefore it doesn't work in a schematic.
Does someone knows how to do it ?