I tried to add a delay statement to a Verilog code block but it seems that the # synthax is not recognized.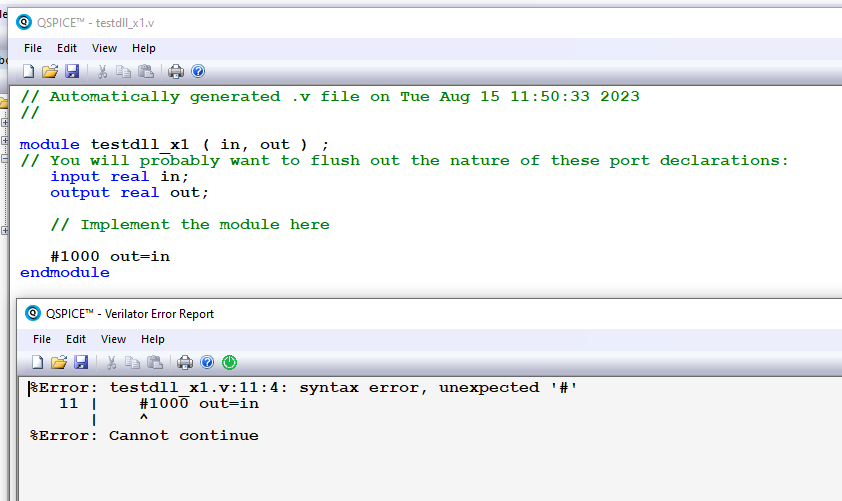 It seems that in the most recent versions, Verilator supports delay statements.
To do so the argument "–timing" should be added to the Verilator command line argument.
Can this be done in Qspice?
Is there a way to implement a delay directly in C++?