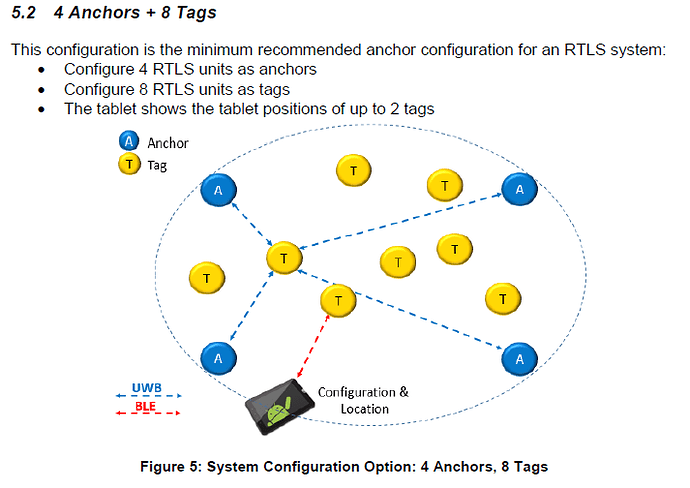 I want to install an anchor that tracks the location of a tag over a large area.
Can I cover a large area if I have so many anchors?
Is the installation distance of anchors appropriate in meters?
I know that the anchor and the tag communicate with each other uwb, and the tag and the smartphone use Bluetooth communication. Are there any other wireless communication methods?
thank u