This is both a statement and a question…
After playing with the dev board for a few weeks I conclude that there are at least 2 issues that needs to mature before I can decide to adopt this solution/vendor:
MQTT is not working for me due to dwm-proxy - either broken or nobody can tell me how to configure it…and none documented.
Serial connection is "flaky", very "flaky" - getting to Shell mode is not reliable…and for some reason the creation of the connection is not consistent…
Since I could not get data from MQTT - I mean dynamically - not typing the mosquitto command-line messages, I decided to code my own app in C# that runs on Mono on Raspi. The app worked sort of, but I could not get the data - I suspect that the port is incorrect or again something in serial connection is not right. However, the same app runs on WIn10 without problem (but again requiring me to launch TeraTerm and issue 'lep', then closing TeraTerm…strange…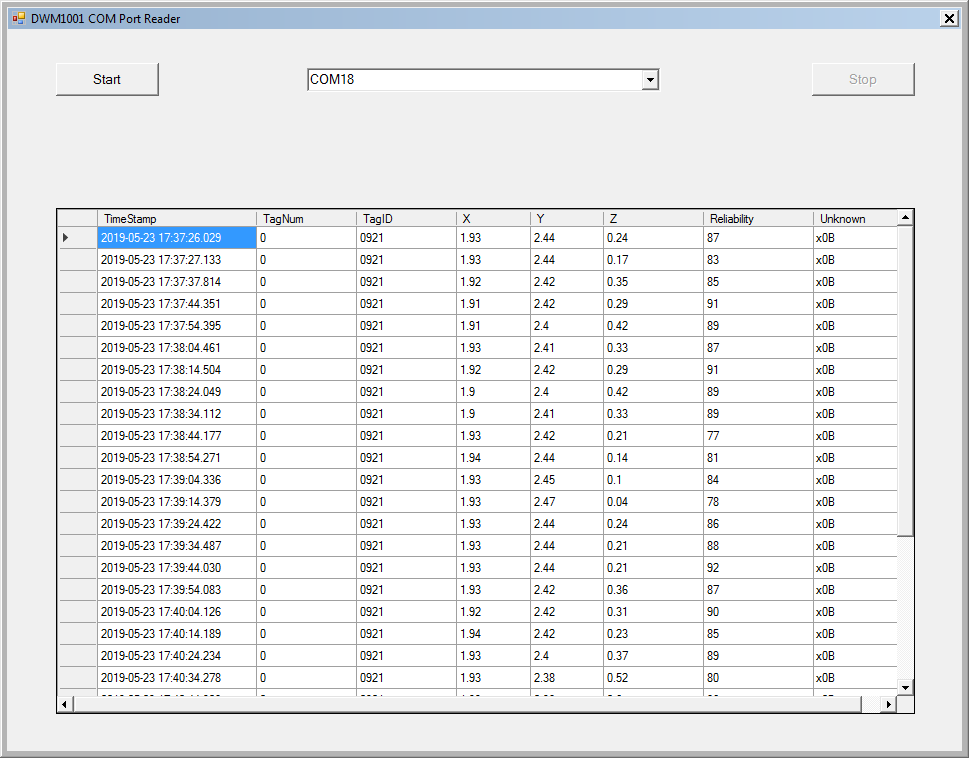 HOWEVER, this is just a temporary solution - getting the app work on Raspi is still a MUST - I cannot assume that PC or Laptop will be connected to Dev Board via USB/Serial cable (attached to Raspi).
Therefore when I make it work on Raspi the latter can send the data over WiFi to whatever WLAN server and then to the cloud…
Question 1: what is the last column means 'Unknown'? I know now that one before last is QOS.
Here is the original line:
POS,0,0921,1.92,2.42,0.28,89,x0B
Question 2: How can I reliably enumerate installed/connected COM ports on Raspi? C/C++ code is ok, no Python please.