Hi folks.
Is there a "Qspice way" to model a complex impedance in frequency (so, only on AC simulation) like LTspice does with the FREQ function?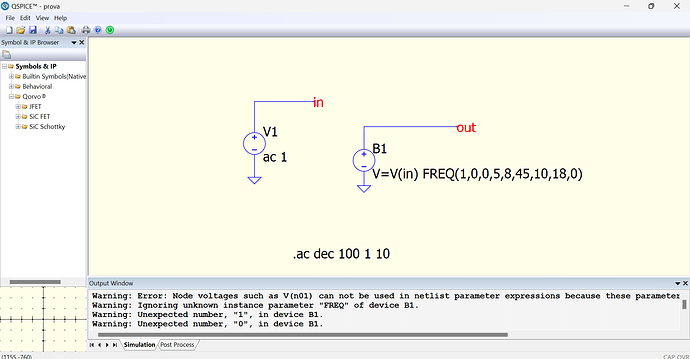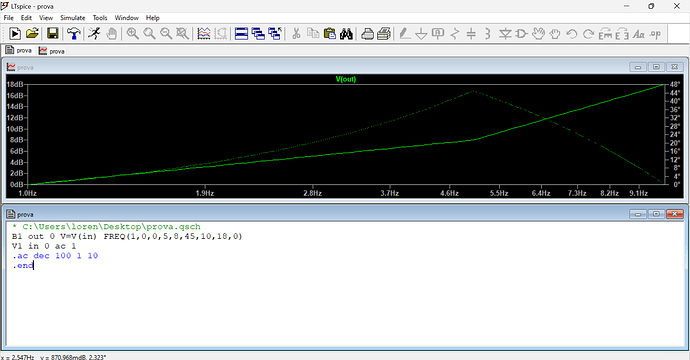 Example of netlist:
B1 out 0 V=V(in) FREQ(1,0,0,5,8,45,10,18,0)
V1 in 0 ac 1
.ac dec 100 1 10
.end

The FREQ function is totally undocumented on LTspice Help file (and naively I thought also Qspice did in this way), but it's simple to model complex impedances from large data (like this great tutorial teach me).
I've tried (also here naively) with TABLE(x,a,b,...) and LAPLACE on B sources, but I don't know how to model arbitrary data with equation.
If someone could help increase my knowledge on Qspice I will really appreciate that!
Thanks in advance and best regards.