Hello everyone,
I've read that the spice doesn't have a minimum or fixed timestep. Quoting: . But can it be different for the simulation of C block file?
The problem with this approach is that you cannot really emulate a microcontroller, which depends on external/internal fixed clock.
Because of this by running a i++ to 255 as a counter, is the same as running it to 10 or whatever number.
Also, when creating a computing a sawtooth waveform, you can see that the trigger point is not constant. Mostly because there are just several points on the interval.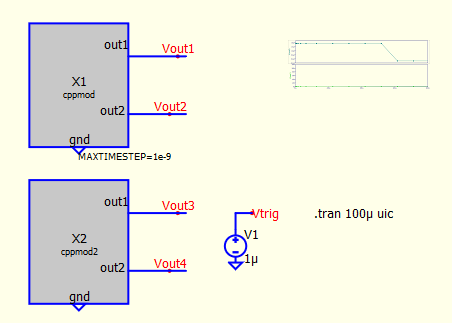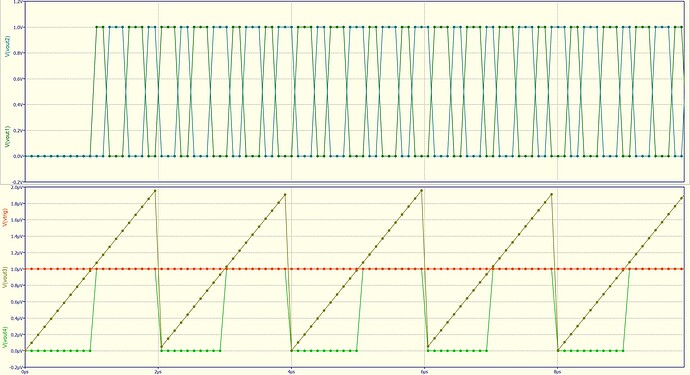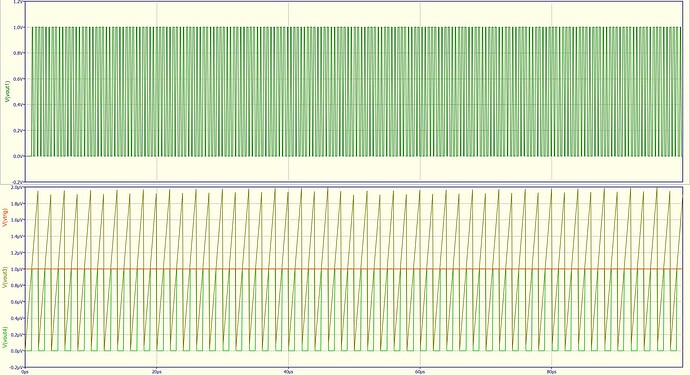 That of course happens because of the variable time step. Below example you can see how crowded the points are at the beginning vs the rest of the simulation:
My question, again is, can it be implemented in the future a way of adjusting setting minimum timestep/tick only on the C++/verilog block? (An example would be like in PSim for Simplified C block, at the simulation control).
Community, admins, thank you very much,