Hi folks,
I was trying to simulate an old circuit from studies just for fun.
Is there a way in QSPICE to have the information about the operating point of a MOSFET like LTSPICE does when you click "CTRL + L" after the .op analysis?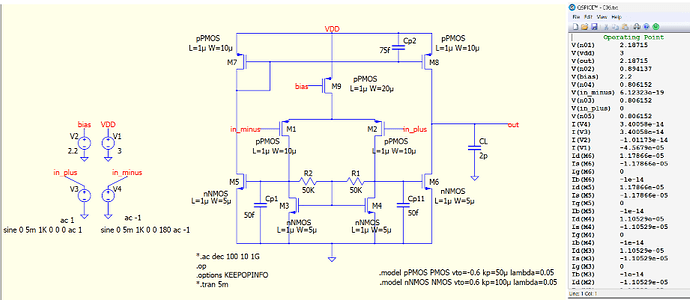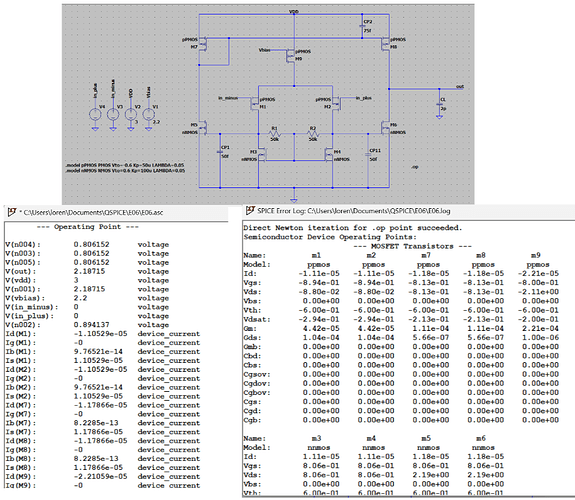 PS - It's in this type of circuit that I miss the .tf directive for the Transfer function analysis in order to compute directly the input and output resistance (and also the DC gain, why not), with one directive and without any other generators in the circuit. Simple and powerful, like I said in here in the past.