Hello. In the API guide, for the command dwm_int_cfg_get, it says that the command should return 4 bytes, but I am getting a response of 7 bytes through the SPI interface.
I set the interrupt configuration to the value 0x01, 0x00 and I am getting the following response when I use the get command: 0x40, 0x01, 0x00, 0x47, 0x02, 0x01, 0x00.
I believe that there is an error in the guide since the output I'm getting is similar to the output from the dwm_stnry_cfg_get command, which first sends the error code then the value.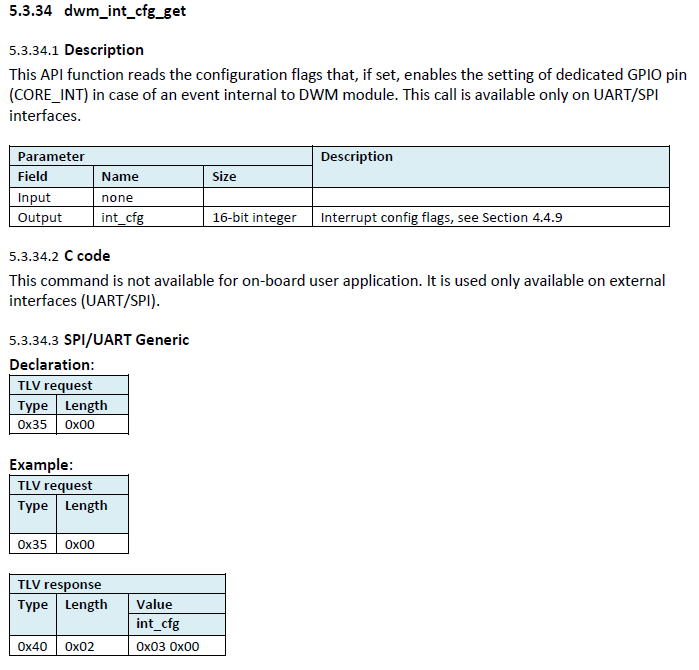 I found another error in the guide in the dwm_cfg_tag_set command. the examples says that the type should be 0x03 and length 0x04, but these should be 0x05 and 0x02 respectively like in the declaration table.