Hi my friends, the best safefy to you.
May you help me? I am new for DWM1000, so I really need your help who have many experiences with DWM1000.
I just designed my PCB between arduino promini with DWM1000, then I tested it using arduino library with dwm1000 in this link (GitHub - thotro/arduino-dw1000: A library that offers functionality to use Decawave's DW1000 chips/modules with Arduino.)
I used "BasicConnectivityTest" program in example folder for testing
Then I got the arduino monitor like that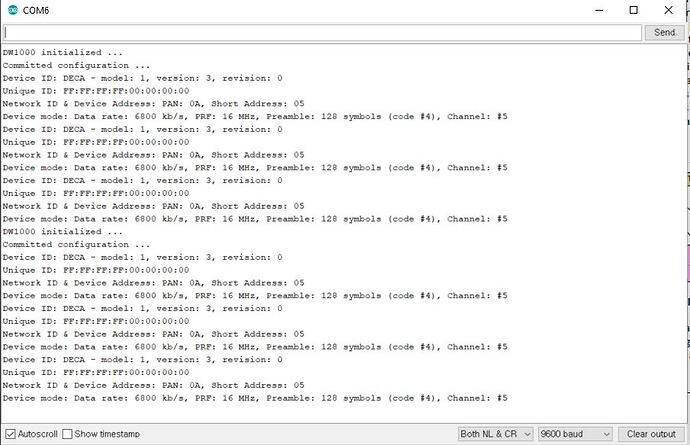 With that information, some people said there is problem with hardware design. On my design I used 1k ohm for resistor pulldown on IRQ Pin.
So, Do you know what is probem with my pcb, how can I fix it?
Is there a different way to test arduino with DWM1000?
Thank you so much.