Hello,
I have a question regarding the layout of a carrier board for the DWM1000.
The data sheet only states at paragraph 5.1 that "For best RF performance, ground copper should be flooded in all areas of the application board". Are there any more specific recommendations?
My board is very dense. Is there some clearance that I have to keep from the module? Does the area under the RFIC need to be ground on all layers? Can components be placed on the bottom side of the module?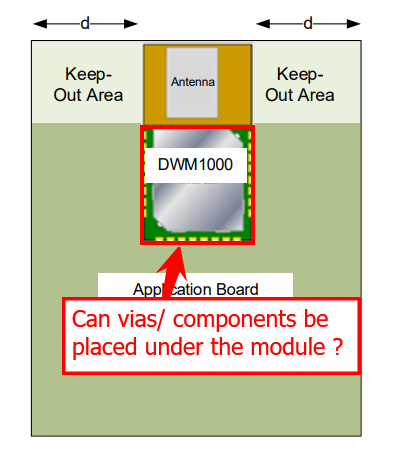 Any information will be helpful.
Thank you in advance,
Alex.