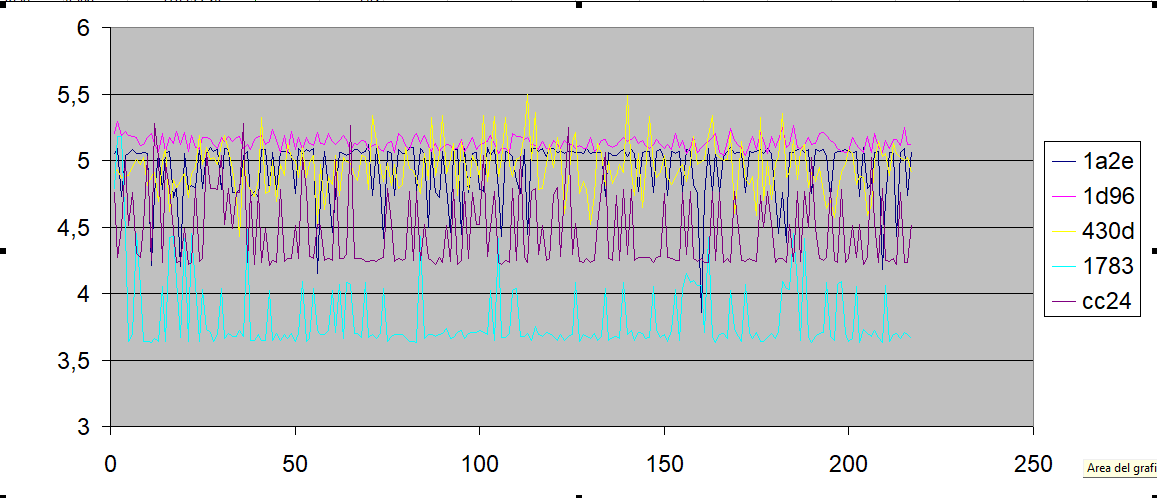 Good morning,
my name is Gianni, 68yo engineer with hobbies in the informatic/communication/navigation environments but real beginner in using the DECAWAVE products.
I've setup a test bed using a single anchor and switching across 5 tags.
Tags have been replaced in the same position and anchor was not moved.
I used Hyperterminal to record data taken from the tags with the command.
I expected to get similar results. Instead attached you'd see the outputs.
First observation: two of the sereis appear very stable but the other three are very noisy.
Second: The noisy series have a relatively flat reference but suffer high spikes
Third: there is a huge difference among the measurements.
Real distance is 341 cm.
What am I doing wrong?
NOTES
The system was positioned at the two opposite sides of my table in los conditions but with my portable PC on the table.
The DWM1001-dev boards have been bought all together from digikey immediately before Christmass 2018.
Thanks for any help.
A real beginner Gianni