Hi Guys,
Sorry if this was already discussed here but I couldn't find related posts.
I'm having communication issues between some of my tags and the (single) anchor. Doing some debug, I found that tag transmits but anchor can't receive it. Anchor is built with DWM1000.
I have custom boards with DW1000 IC for tags. Finally, I got a cheap spectrum analyser and checked frequency based on users manual CW mode suggestion. I captured the plot, however, I'm unsure if this should look like this. I'm using CH3 in this test and put the marker to the expected frequency 4492.8MHz.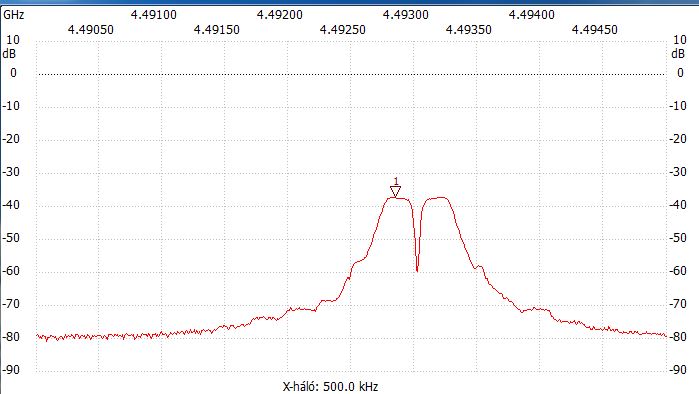 Is the dip in the middle of the band normal?
It's not visible on this plot but I can see 2x harmonics at ± 38MHz of the nominal frequency. Is it normal to have an inter modulation with the clock?
I tried to tune the oscillator but not much success.
Some other tags are working fine with the same setup and code.
Do I need to calibrate power and spectrum as well?
I had no issues with DWM1000 modules, hence I think I have some kind of calibration issues.
Also, I'm using my own code, not the library DecaWave provided.
Any thoughts are welcome and much appreciated.
Thanks,
Dez