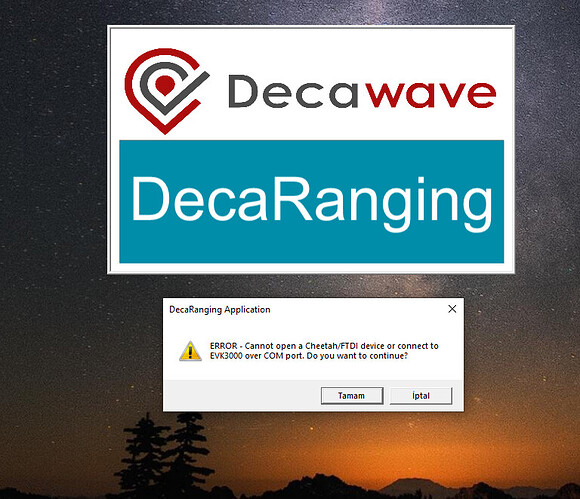 First of all, we want to calculate the range with (DWM3000evb & NucleoF429) boards.
We are trying to follow new documents which is published in Feb 2022, about DWM3000evb for Ranging.
We tried the all ways to connect DecaRanging application and DecaPDOARTLS application with the cards but we couldn't.
Can you help us! We are college students and we want to calculate ranging.


Regards
Hakan