Hi Forum,
I am planning on building a RTLS with Decawaves UWB-products.
Instead of creating an anchor-network and locating movable nodes, I want to use a specific property of my application for my advantage. Any of my Objects I want to track only move in one Axis, x or y.
So I would like to use Two-Way-Ranging between many Devices and transmit all distance Information to a gateway.
This Setup would work like a daisy-chain in some way, I made a s chematic to clarify the matter.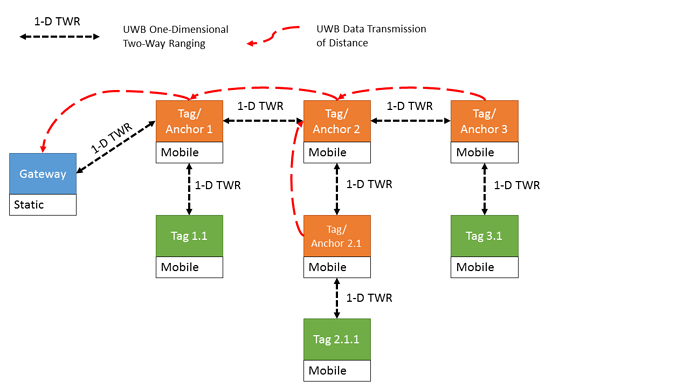 Is this possible with the UWB Chips or the development board? Devices would have to act as anchors/tags as the same time, initiating a TWR and responding to a TWR.