Hi ;


i try to get the angular measurement from on the dwm3000evb side

, but regarding to the discussing on the forum of decawave and the limit of capability of the specification on DW3110 on the pre mount on dwm3000evb from Qorvo , it will not be able to get angle of arrival or any of angular measurement(azimuth, elevation )

however after reading the specification of DW3120 , i found out that

, it will be able to get angular measurement , BUT the Qorvo DWM3000EVB will not have dw3120 on board
, in the moment Qorvo only provide dw3110 with DWM3000EVB , so i think , i need to remove the dw3110 out and replace the dw3120 on the dwm3000evb as the photo below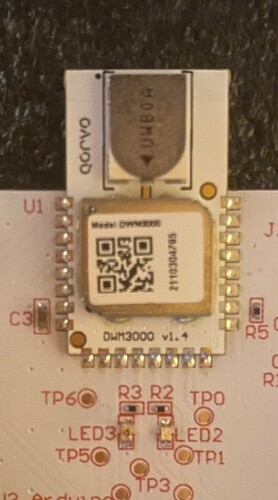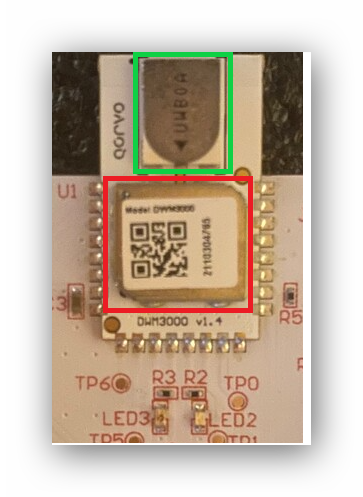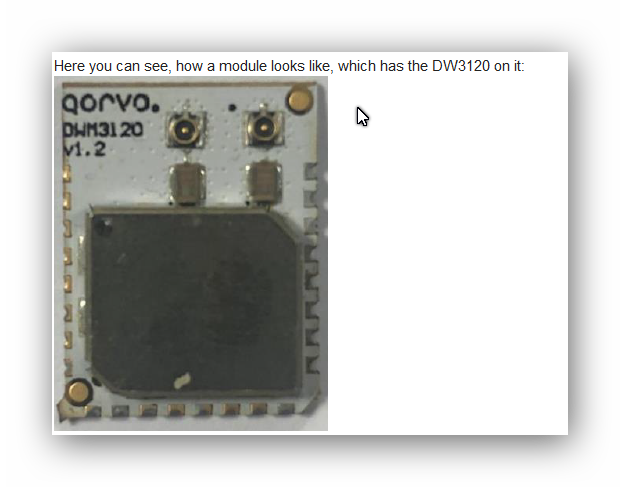 i think it should be de soldering dw3110 and soldering dw3120 on dwm3000evb
please anyone or decawave , let me know ,
can i do this , it will work or not ?
where is the libray (api ) code to implement it ? (documentation )
3.how to put uwb antenna? which kind of antenna will i need to use ? 2 antennas? gap between 2 antenna ? position to place the antenna ?
please let me know