Hi,
I'd like to connect a MPU-2950 sensor (accelerometer, magnetometer and gyroscope).
Based on this example, I need connect: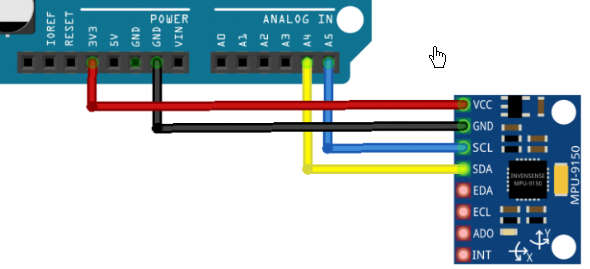 As I could noticed, I have these signals available on board:
VCC (3V3) - J2 Connector
GND - RPI Header, J1 (Battery Connection)
SCL - M PIN 15 (PIN 6 of J7 Connector)
SDA - M PIN 14 (PIN 5 of J7 Connector)
Once connected, I use dwm_i2c_write and dwm_i2c_read to access the sensor.
Is this correct?
Thanks