Hi, I'm trying to implement this 1 way (1 round trip instead of the more complicated 2) ranging scheme, and my responder seems to consistently fail to send back response to the ranging initiator.
A read on the 0x2F register shows that I'm having HPW issue. I looked it up in the user manual of DWM1001 and it says it's about "Half Period Delay Warning".
Then I'm pretty much lost there. I couldn't tell if its because the delay was too long? too Short? Or not the right value???
Cans someone please help? The register polling result is shown in pic below: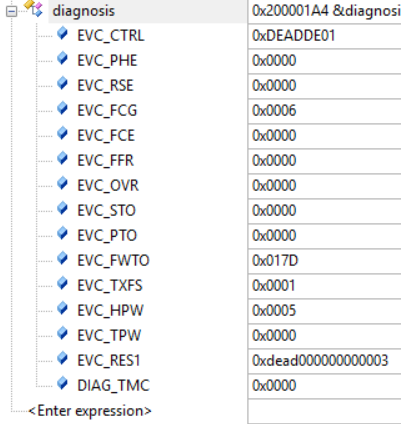 BTW, switching transmission from delayed to immediate seem to drastically improve, if not altogether eliminate this problem