Hello all. I'm really loving QSPICE. I have a quick question about the gate driver blocks. I'm simulating a boost converter and have verified deadtime between the upper and lower gate drive signals. I've read about this block (Dual Gate Driver BOOST) in the help but still need a little clarification on some things:
I'm not 100% sure how to adjust gate driver resistances. .param statement seems to do nothing.
Circuit simulates well with top switch gate shorted to source (ie just diode), but stalls when trying to drive top switch
Basically, are there any tips and tricks when using this block that may be helpful?..especially on how to define all parameters.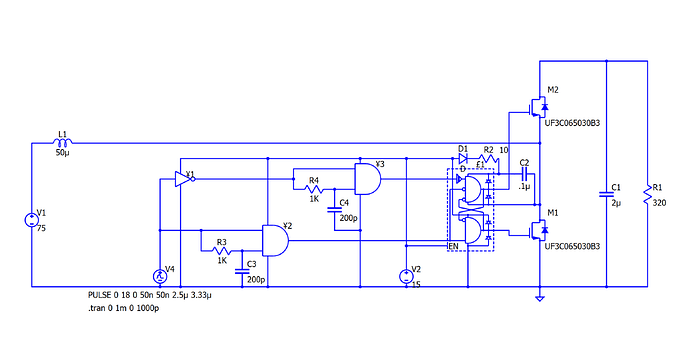 Thanks for the guidance