Anchor is not seen by listener.
There are 3 anchors, 1 tag, 1 listener (panid = 0002) working correctly.
After a while anchor 333c becomes invisible for listener (pic 1)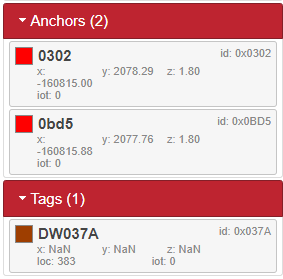 Pic 1
I check it in tera term. 333c is ok. (pic 2)
Pic 2
I check tag to understand if an anchor is seen by the tag. Anchor was seen (seens 246) (pic 3). But after reseting the tag 333c is not seen (pic 4)

Pic 3

Pic 4
Anchor 333c and tag aren't ranging. Tag is ranging only with 0302, 0bd5.

I check Anchor again. It has th same panid, but it doesn't see bn.
After reset, everything is ok.
Why is it happening? How to expel this situation?