Hi ,Qorvo team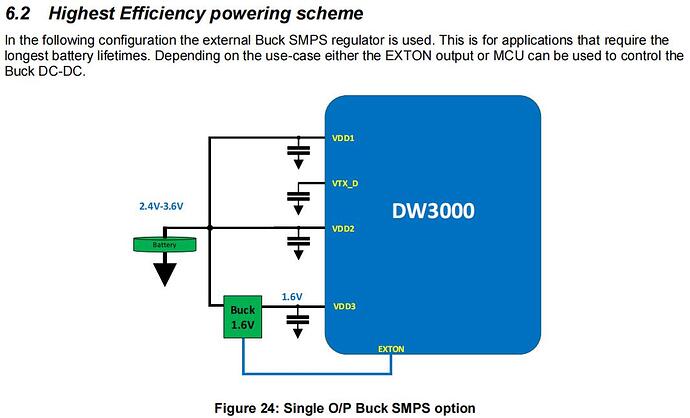 "Section 6.2" indicates "The highest efficiency powering scheme" with "Battery", VDD3 using 1.6V (
Buck circuit).
But "Section 7.2 " indicates "Low-capacity battery", VDD2 and VDD3 using 3.6V (
Boost circuit).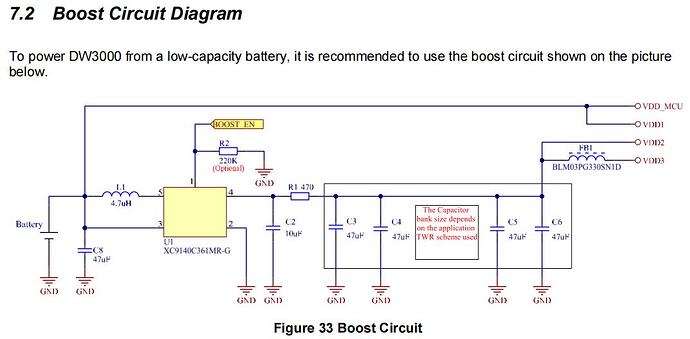 If use CR2032 power supply. What should I choose:
1.Use BOSST
2.Use BUCK
3.Use both BOSST and BUCK (Use the Step-Up/Down DC-DC Converter)
4.Neither BOSST nor BUCK(Section 6.1 Lowest Bill of Materials (BOM) powering scheme)
Please help me analyze the characteristics of choose1, 2, 3 and 4.
How much capacity is classified as "Low-capacity battery"?
Thanks very much!
K.K