Hi everyone,
I am designing a PCB for a portable DW3000 product.
But the lithium battery voltage is not fixed(4.2V-2.8V,Nominal voltage:3.7V).
I know I need to adjust the voltage of VDD3 to 1.6V via DC-DC.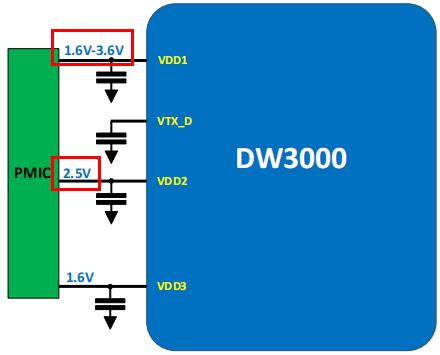 I have no idea what level should I adjust the voltage of VDD1&2.
2.5V 、2.8V 、3.0V or 3.3V?Which voltage level has the best efficiency and lower power consumption?
Can you give me some power supply solutions?
THX


KK