Hi, i have the MDEK1001 Kit. I have a question about the way to communicate when i use the "4A+T+L" Mode ( Figure 8 in the MDEK1001 System User Guide PDF). i do a little edit to the Figure to understand my question.
How the listener get the position of the Tags ?
In this way? (i cant remember the name of communication) :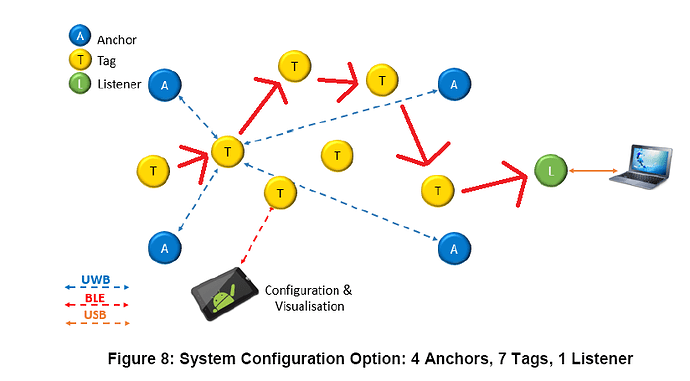 what happend if Tag1 (in the picture) is out of reach of the listener ?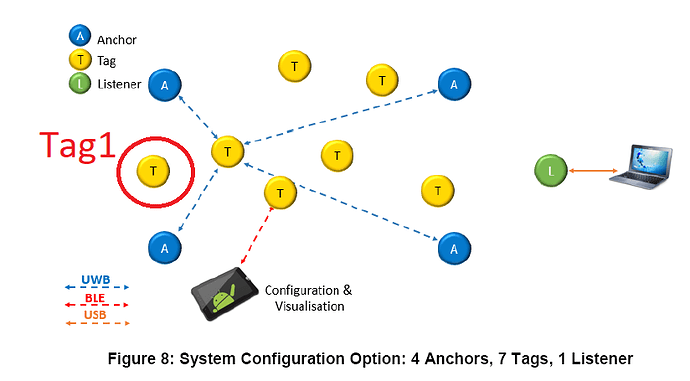 If someone have more info about this mode , it will be great.
FC