Hello,
I have multiple rooms with thick doors between them. The setup is MDEK 1001. At the moment I have multiple anchors, one gateway and one initiator. When the doors are open tracking tags between the rooms seemes to be ok. When the doors are closed I can't see the tags in rooms other than the one with the initiator and gateway.
Am I correct in thinking that i would need a gateway and initiator for every room?
Will multiple initiators cause a problem?
Below is the proposed idea.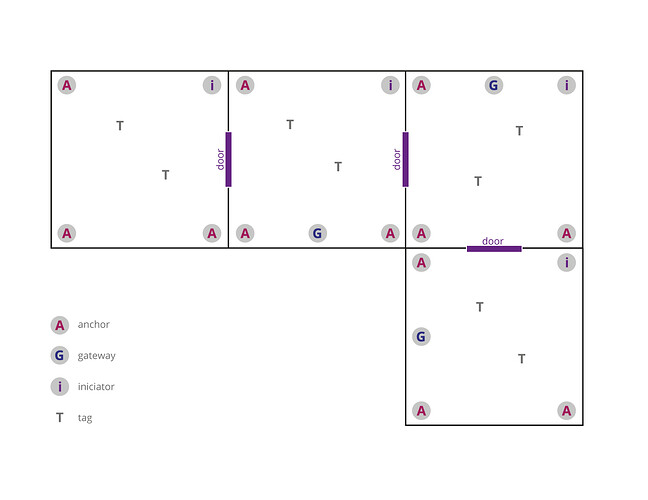 Thank you,
Tom