Hello,
I am using MDEK1001 for my development. I have created a project using nrf SDK 17.02.
I have configured all the pins and peripheral correctly using schematic.
I am porting examples available for DWS1000. I am trying simple tx and rx example.
When I make initalise using "dwt_initialise(DWT_LOADNONE);" api. it will call first "dwt_readdevid();" and this is the point where it is confirmed that all hardware is init correctly. I am receiving 0xFF as a first character later 0x30, 0x01, 0xca, 0xde. instead of 4 bytes I have to read 5 bytes which is not expected. Following is the screen shot of my debug window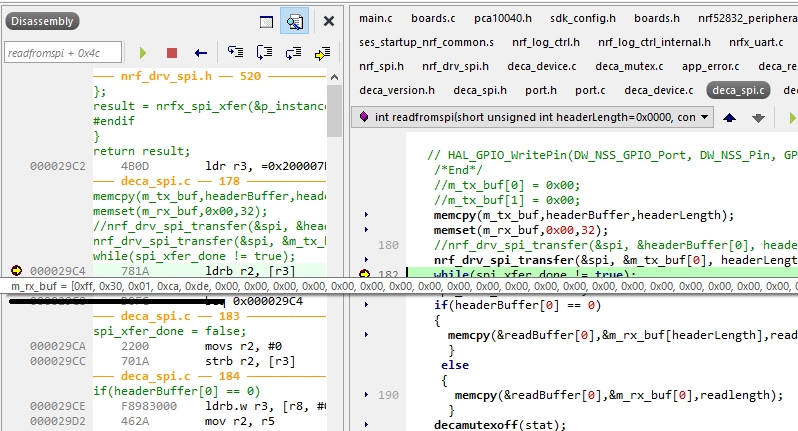 is anyone come across such situation so please guide me. I am stuck here.
Thanks,
Ganesh