Hello,
I have just bought the Mdek1001 and we need to set up a demonstrator indoor so we would need your help to place the anchor distributed to cover this map. We have up to 10 anchor so I guess it is enough. But could someone give me a hand on this?
How should we place the anchor when we have plasterboards distributing the office ?
In the following map I used red dots to place the anchors… would it be correct?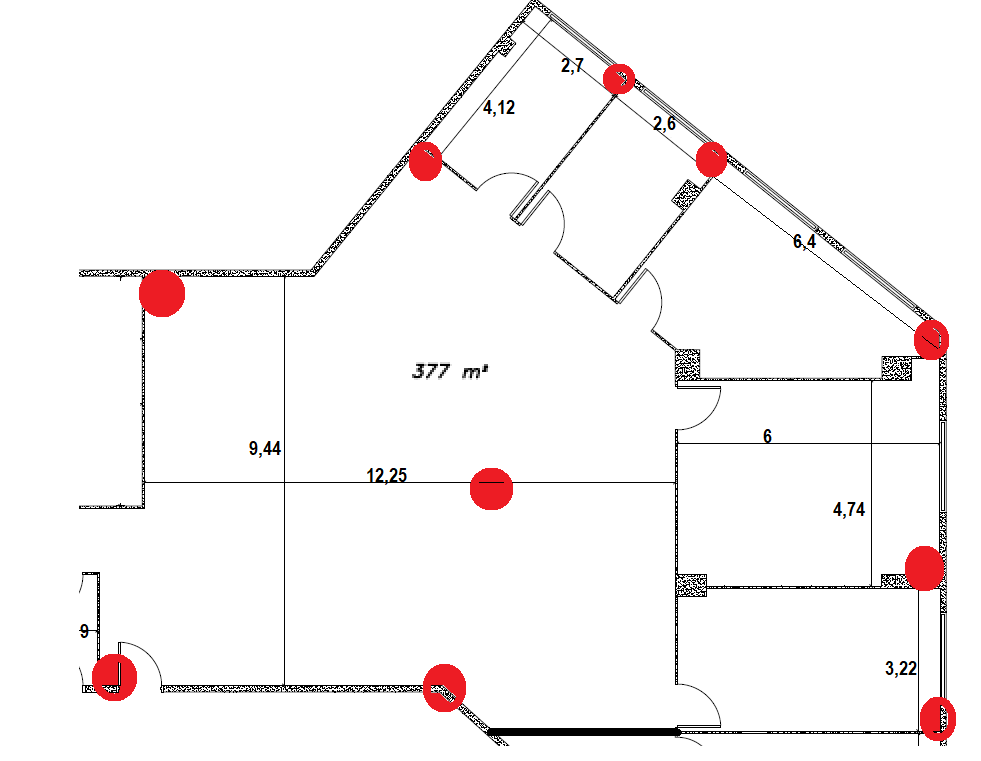 Many thnaks